Happy birthday Firefox!
THE SEARCH ENGINE IS 10 YEARS OLD
12 November 2014 ·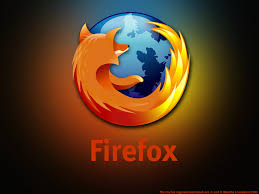 Happy tenth birthday to Firefox. In his blog, the CEO of Mozilla, Chris Beard, is celebrating the anniversary pointing out that"Mozilla is different."
"We -says Beard- are not a traditional software company. We are a globally known non-profit community that wants to share its mission of promoting innovation and new opportunities online. "On the occasion of the tenth anniversary of the browser, Mozilla announced a special release of Firefox with new features that allow users to have full control.
With DuckDuck GO, Mozilla, offers search results without tracing in any way the user. Now we will also have the button 'Forget', which is added in Firefox, that lets you delete some of the recent activity. Instead of asking a series of technical questions, the new feature of Firefox asks"How much you want to forget?".
What do you think?
Related news