The note that will change a couple's life forever
SHE IS WITH HIM BUT AT THE SAME TIME...
12 December 2014 ·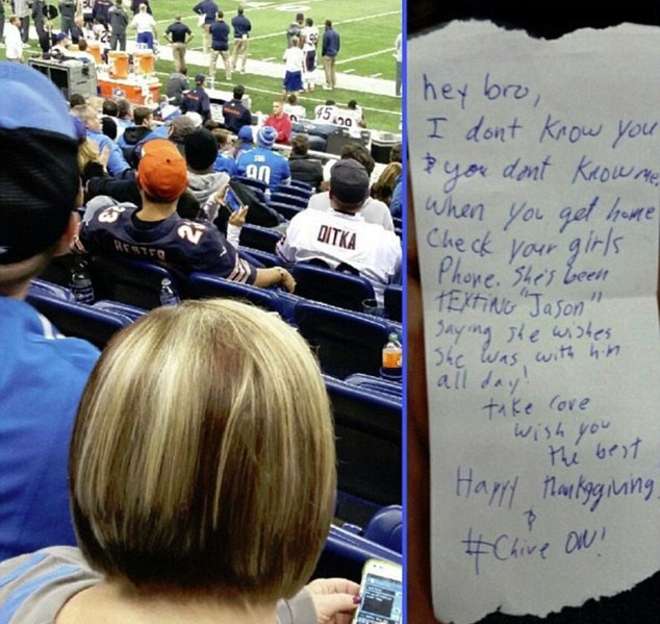 This happend in Detroit. A seemingly happy couple is watching the Detroit Lions at the stadium. She is pregnant, he is by her side.
But in the meantime, something was happening and the boyfriend could not know. His girlfriend was texting another man, a guy called Jason, she was writing something like: "I want to be with you at this time."
Anyways it wasn't him to find out what was going on, but a stranger sitting behind them. This stranger was reading the girl's phone and sent the guy and handwritten note inviting the boyfriend, once at home, to check his girlfriend's phone. "Hey brother, I do not know you - the stranger wrote in the letter - but when you get home check your partner's phone. She was texting a guy called Jason, saying she wanted to be with him. "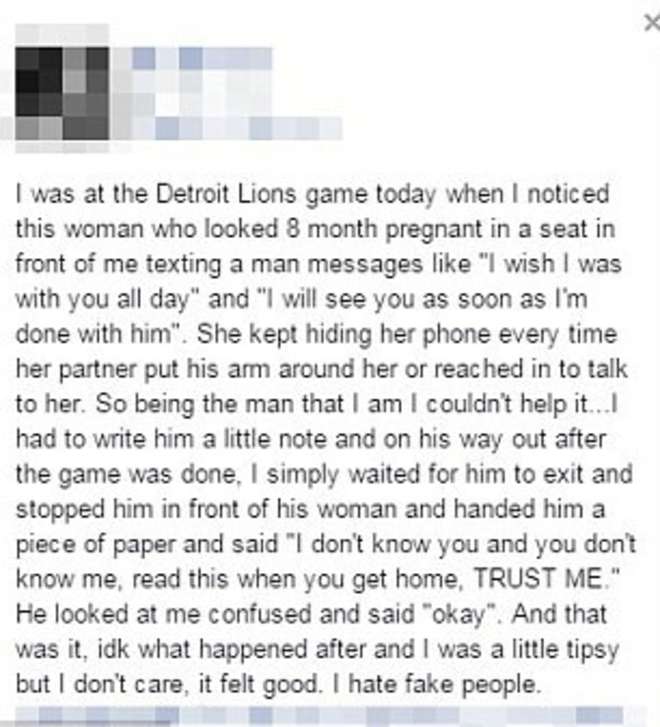 The starnger also posted the accident on his facebook page. He said he hated cheaters!
We do not cheat! We have the best prices in Pakistan.
Related news