Best beauty blogs in Pakistan according to Clasf
CLASF QUALITY STAMP
01 July 2014 ·
Today we will present the best beauty blogs in Pakistan. All of these blogs deserve our quality stamp!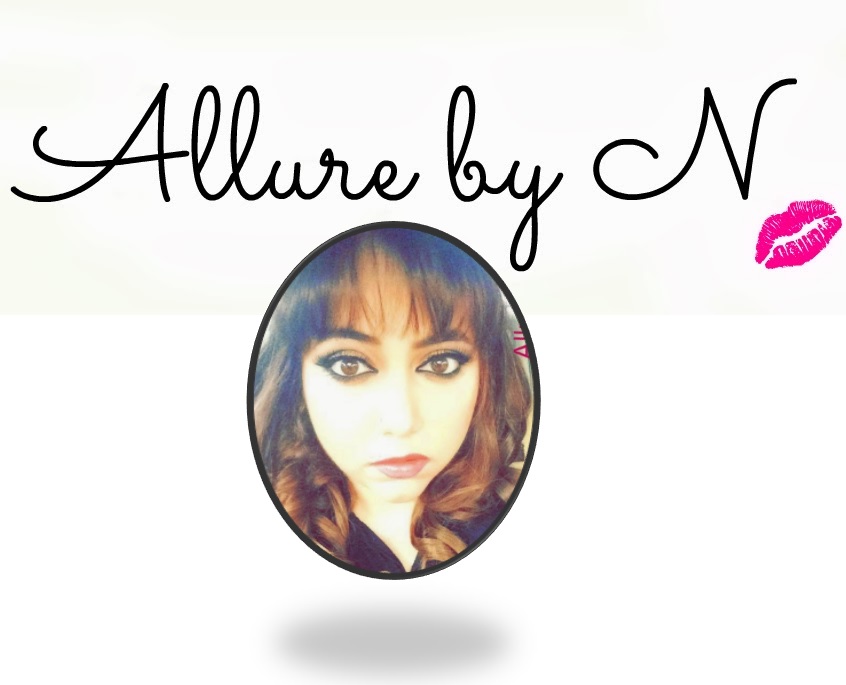 Allure by N
This blog is managed by Natasah, she is a very beautiful girl with a big passion for make up and beauty products. In this page she writes about stylish haircuts, fancy stores and products in general. We can find articles about lipsticks, mascaras, face wash and hair dye. We like the way she writes, she is spontaneous and her suggestions are always about good products, which everyone can get without spending a fortune. She is glamuros but with an everyday girl's touch.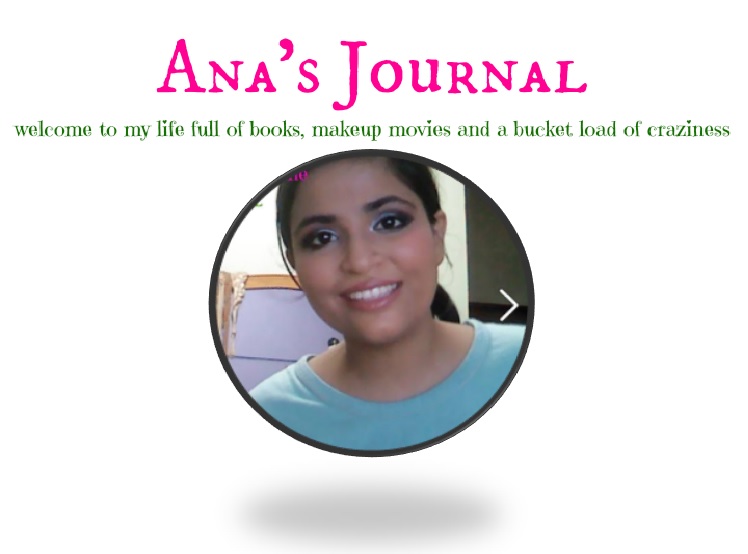 Ana's journal https://www.facebook.com/journalbyana
We like Ana's journal! She defines herself like a graduate and a blogger. She loves to write about everything that is related to fashion and beauty. What we like about this page is that she loves to interact with people, she is always opened to suggestions of any kind! We find products reviews but more than anything we like two sections of this blog. Ana writes about places were we can shop safely and about how to lose weight easilly. If you are looking for a nice, site where to find usefull suggestions we think that this is the right place.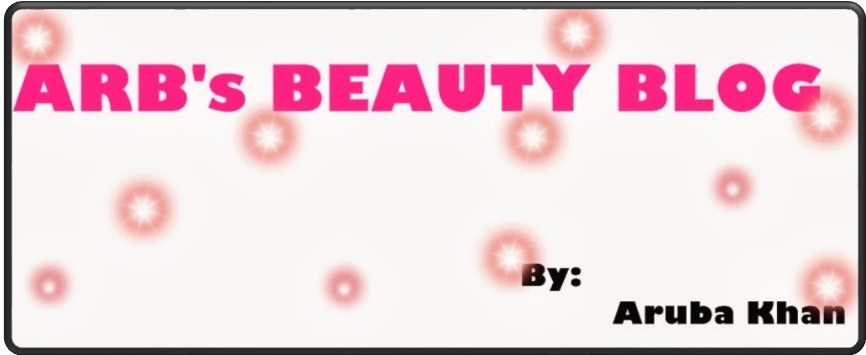 Arb's Beauty blog https://www.facebook.com/ARBBlogofficial/photos_stream
This is the everything blog! Any kind of tips you need you can find them here. The page is managed by Aruba and it is about beauty, fashion and press reviews. She makes it simple for everybody, do you need to know where you can find dicounts? She tells you where. If you need to know which are the best beauty products available the only one thing you need to do is read her blog. It is simple to navigate through, it is interactive and we think she gives very good tips!

ASQ Generates
Entering this blog is like breathing fresh air. Amna is the admin of the page and she is a lovely girl with a lot of creativity. All she wants is to share her feelings, dreams and passions with everybody. She talks about fashion of course and the outfits she writes about are always chic and easy to wear. What we liked about this blog is the emotions we could feel while reading the posts, not everything is about glamour and make up. Life is our to care for it and Amna tells us how to cherish what we have without feeling sad about anything. Please surf this page and feel happy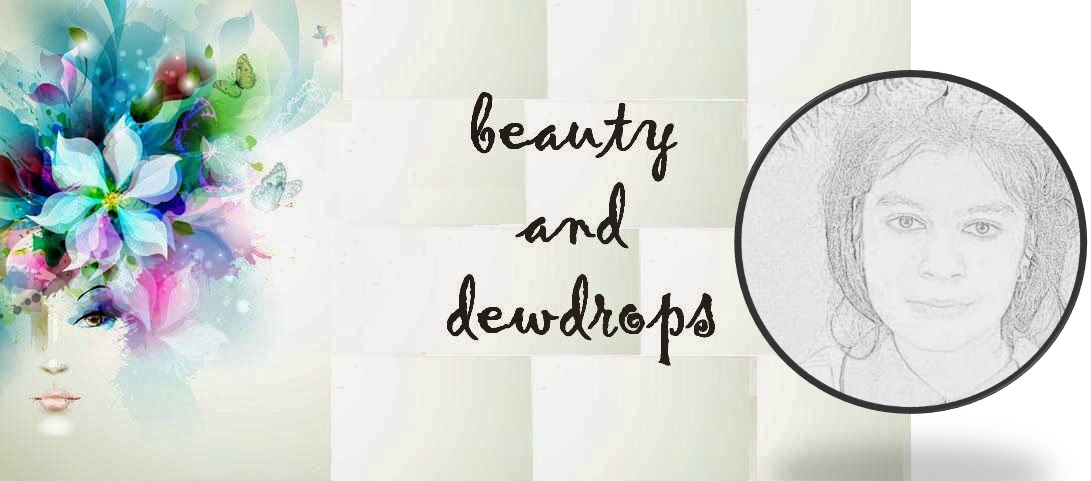 Beauty and Dewdrops

This blog is managed by Farya and as she says blogging is her new found love. This page is about beauty, fashion and lifestyle, is very complete and accurate. All reviews are about non expensive products and Farya describes precisely how to use every single item. What we liked the most in this blog is the Online shopping part, where she describes her experiences about buying online. We like the way she writes and even if she is new in the blogging world she is doing a very good job. This is a clean,nice,complete page and we think that you will find all you need in here!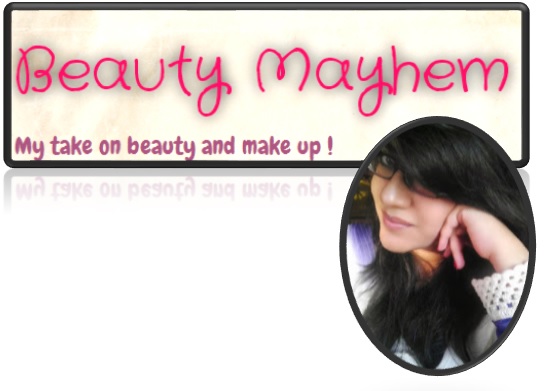 Beauty Mayhem
This is Bakhtawar's blog! She defines herself like an ordinary girl with a huge love for makeup, shopping and anything which is beauty related. She talks about any beuty product present on the market, from lipsticks to facial cleaners but that's not everything. This is a very very personal blog she shares with her followers her thoughts, her life and her projects. We can tell a lot about her just by reading through the lines. She is a simple girl who writes about simple things, all that she says is easy to imitate which makes us think that being simple doesn't mean being ordinary. We like her!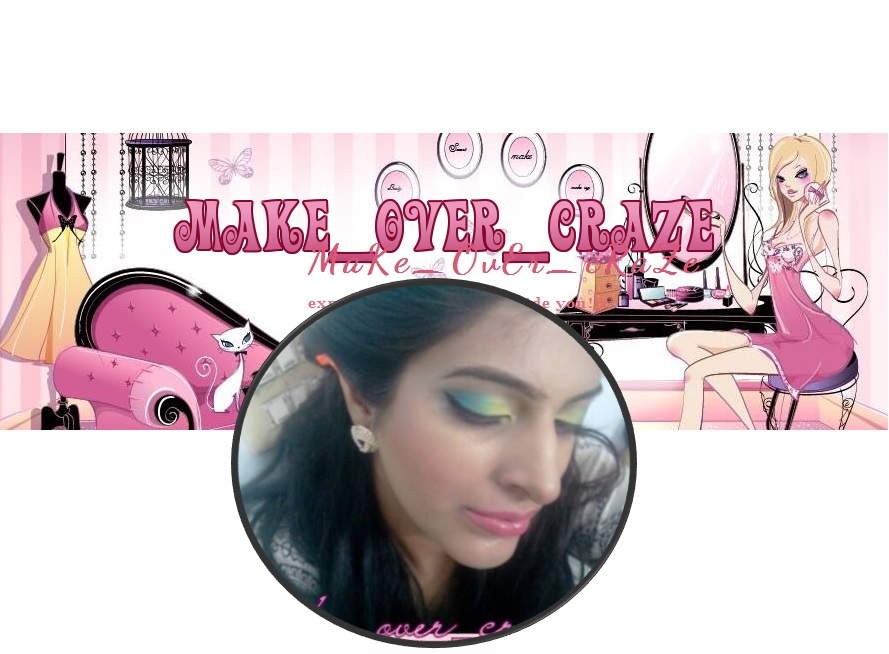 Make over craze https://www.facebook.com/artistic.makeupbyamie
Here we have Amie! She is an amazing girl with an amazing artistic side. She is super good with make up, she is able to create incredible colorfull make ups, one for each occasion. We like a lot the Tutorials section of the blog. She is very precise about the products she uses and about how to apply them on your face. This page is not only about how to make yourself up, it is also about reviews. She writes about beauty clinics where you can get face treatmens and also about the best brands of beauty products on the market. We like this blog and we think it is very usefull!

My random ramblings https://www.facebook.com/myrandomramblings?ref=hl
This is a two people's blog managed by Shahtaj & Ambreen . This page is mostly about beauty products reviews, face wash, facial masks, body lotions and makeup products. We could say that the blog is a mixing bowl were you can find almost anything you need, from beauty reviews to makeup tutorias to fashion and lifestyle suggestions. There is a section in this blog that we find really interesting, it is the one about movies! Yes, they have a big passion for cinema and a part of the page is dedicated to movies reviews. We really like this blog, if you step in you might not want to go out!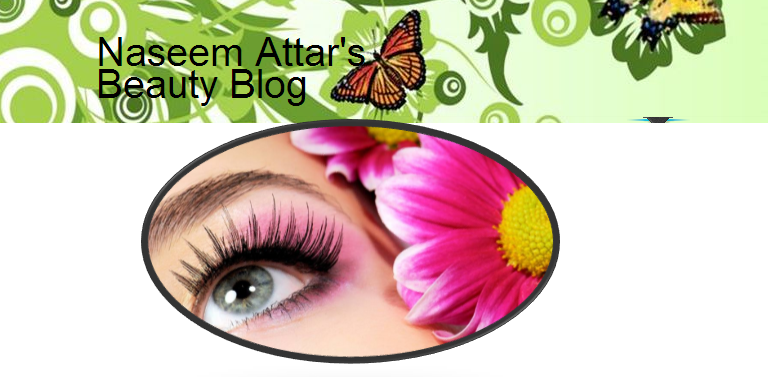 Naseem Attar's Beauty Blog https://www.facebook.com/BeautyBlog.Stardust1
This blog is managed by Naseem, and it is a colorfull, organized and professional page. We do find different sections on the blog: beauty product's reviews by brand, makeups, hair care products and tools. We do like the details she puts in her reviews, it is easy for any girl to decide which product to buy just by reading her articles. The products she chooses are never too expensive, never too fancy. She likes everyday products which give very good results without spending too much. This is the first blog in which we have found a section dedicated to the tools, which are actually the most important thing about makeup! We think this page is amazing!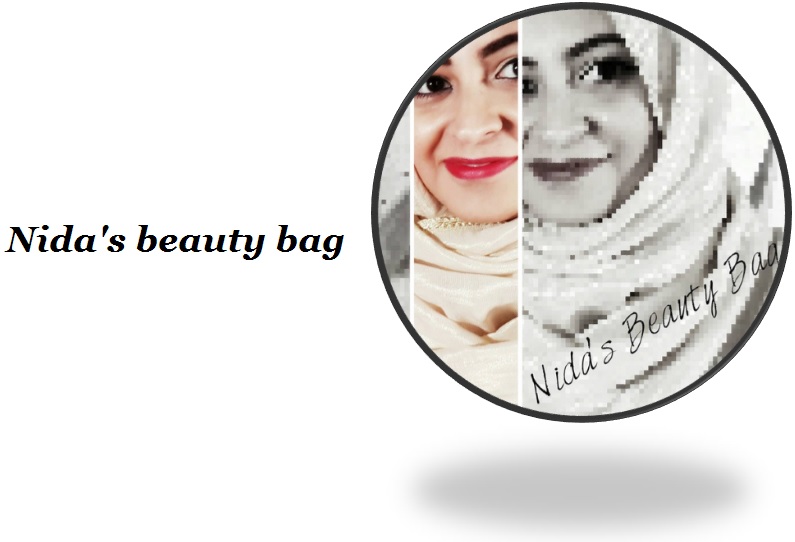 Nida's beauty bag https://www.facebook.com/NidasBeautyBag
This is a very professional blog managed by Nida. We have the reviews section, with articles about make up, beauty product and fragrances. We have a section dedicates to the brands (from A to Z), a lot of tips and makeup looks. What we like about this blog is the Ingredients section, all the beauty products we use go directly on our skin and more important, on our face. Nida analyzes the most well known brands on the market in order to tell us which ingredients they use and which of them are safer. We do think that this blog is incredibly usefull in so many aspects that we recomment each and everyone of you to go to this page.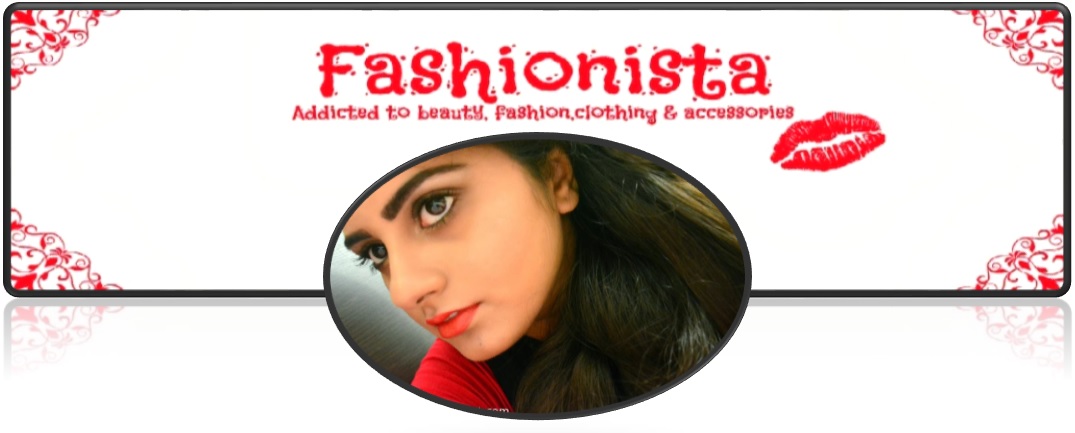 Fashionista https://www.facebook.com/pages/Fashionista/324933567607616?ref=hl
She is a very young and a very beautiful girl and her name is Sorath. Her blog is fresh, colorful and entertaining. She writes about makeup, fashion and lifestyle. What we like about her are the makeup tutorials, the looks she suggests are always very natural and easy to obtain. In each tutorial she explains what kind of products she used and explains step by step how to apply them on your skin. She is simple but sofisticated at the same time and even if she young we can say that she has a wonderful taste! Please have a look at this blog.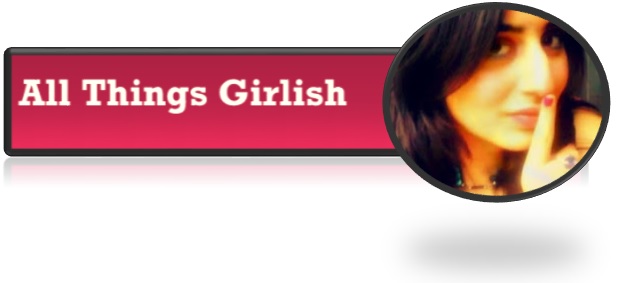 All things girlish https://www.facebook.com/allthingsgirlish?ref_type=bookmark

This is a very complete blog. It is managed by Maila and we and you can find almost everything into here. We can surf through different seccions, beauty, fitness and personal. She talks about hair, skin and makeup and she does it paying attention to details. This is the first time that we find a fitness section in a beauty blog and this one is really complete, from recipes to usefull exercices to get the perfect body. She also has a section about personal writing where she talks about her passions. like reading. We really like the way she writes and her tips are very useful. As we said before the blog is really complete and we would like to invite you to surf it and get the answers you need!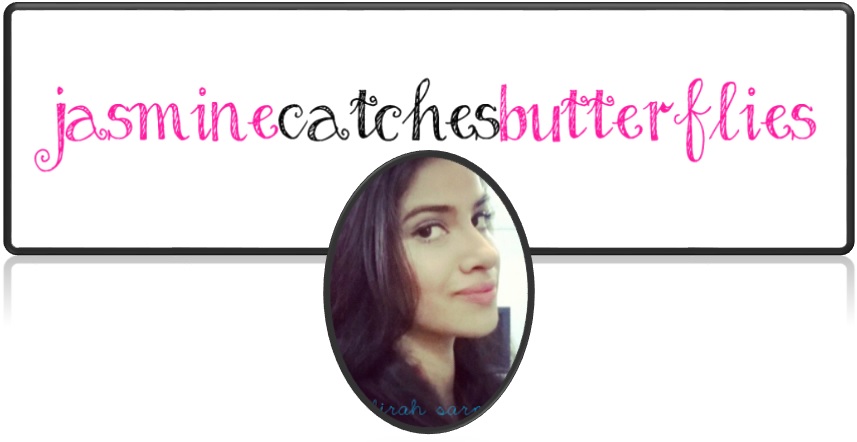 Jasmine catches butterflies https://www.facebook.com/JasmineCatchesButterflies?ref_type=bookmark

She loves flowers and butterflies she is Jadirah! More than a beauty blog this page looks like a personal diary. She talks about her experience at the spa, about make up, and anything that she has in her mind in that precise moment. We like very much the way she writes, everything has an impressive personal style, like if you were talking to yout best friend. It's definitely an interesting page, you will feel yourself dragged into this little girl's world.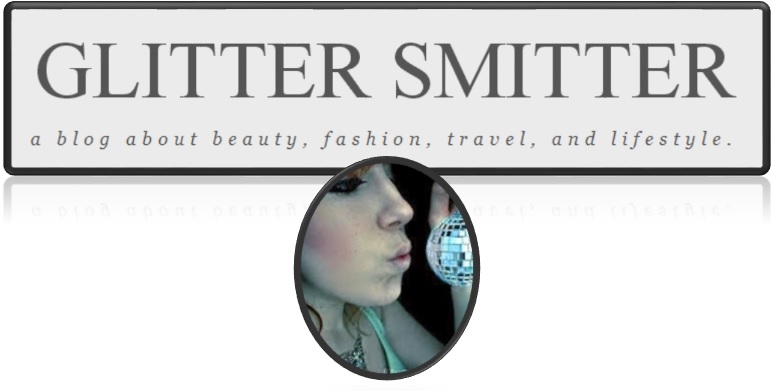 Glitter smitter

Nida is a blogger, a mother a tea lover she is a lot of things all rolled into one. She also contributes as a writer to an online bridal magazine. This is not simply a beauty blog, it is a lifestyle page, you can find beauty products tips and food reviews. She always chooses the best of the best products available on the market and that makes us understand how sofisticated and chic this girls can be. You can really fins tips about anything that crosses your mind and that's way we think you should visit this page!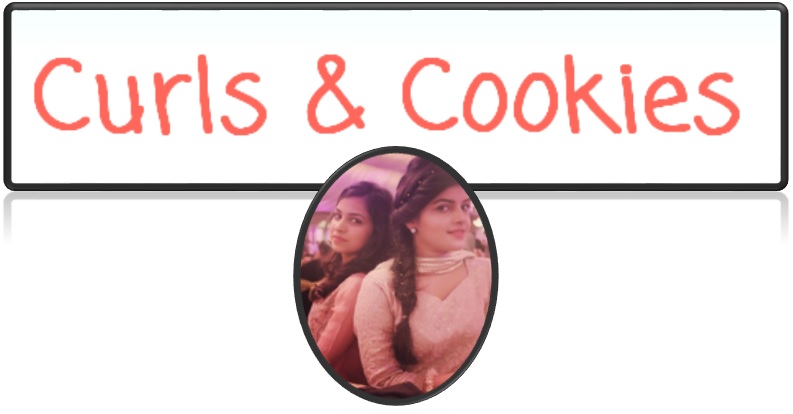 Curls and cookies https://www.facebook.com/curlsandcookies?ref_type=bookmark

A double blog? Yes! They are Faryal and Maryam and the blog left us speachless. It is so full of tips that we didn't know from where to start. You have skin care products reviews, makeup tips, tools, spa and salon reviews...almost anything you can think of which is beauty related. The products they talk about are usually not too expensive and they are very precise about the reviews. Very nice tips overall and very professional reviews. Please spend your time on this page, you will thank us for letting you know that this blog exists!

JayBee's Journal

This blogs is described as a polish diary and it is all about nails! Jabeen manages it and we can say that her creations are impressive. She can draw anything on her nails and the way she teaches you is super professional. You can fnd step by step pictures which make your life a lot easier. This blog has a seccion dedicated to skin care and makeup but what we really liked above anything is the books section. Reading is something that we all should do and the fact that she has this part of her blog active makes us think that she really is extra-ordinary!

The bedside dreams diary https://www.facebook.com/TheBedsideDreamsDiary

This blog is a little bit about everything, it is very complete and it is managed by Zubia. You can surf through different seccions, in the beauty book you can find reviews about beauty products and accessories. The products she writes about are always affordable. What we really liked is the seccion dedicated to shopping. She gives good tips about where to shop online and how to do it. This blog is very personal and we loved the fact that she write about makeup and food in the same page. If you are looking for something interactive, with a good touch of everything we suggest you to surf through this site!
If you are looking for beauty products for yourself you can see all of our offers here:
Related news