The yatch with an island on board
THE NEW LUXURY BOAT
18 August 2014 ·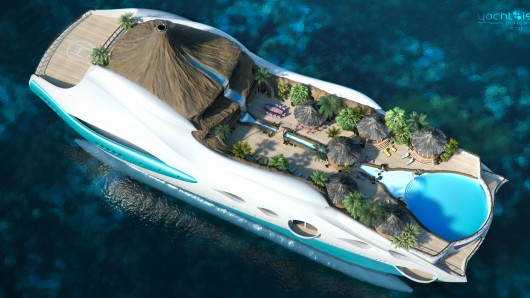 Few months ago a gold plated yatch was released on the market. If you thought that this was already an exageration, you probably need to think better.
Yes, because the most excentric boat in the world has just been desingned. We are talking about the "Tropical Island Paradise", which in fact is 90 meters long yatch that includes ... a tropical island.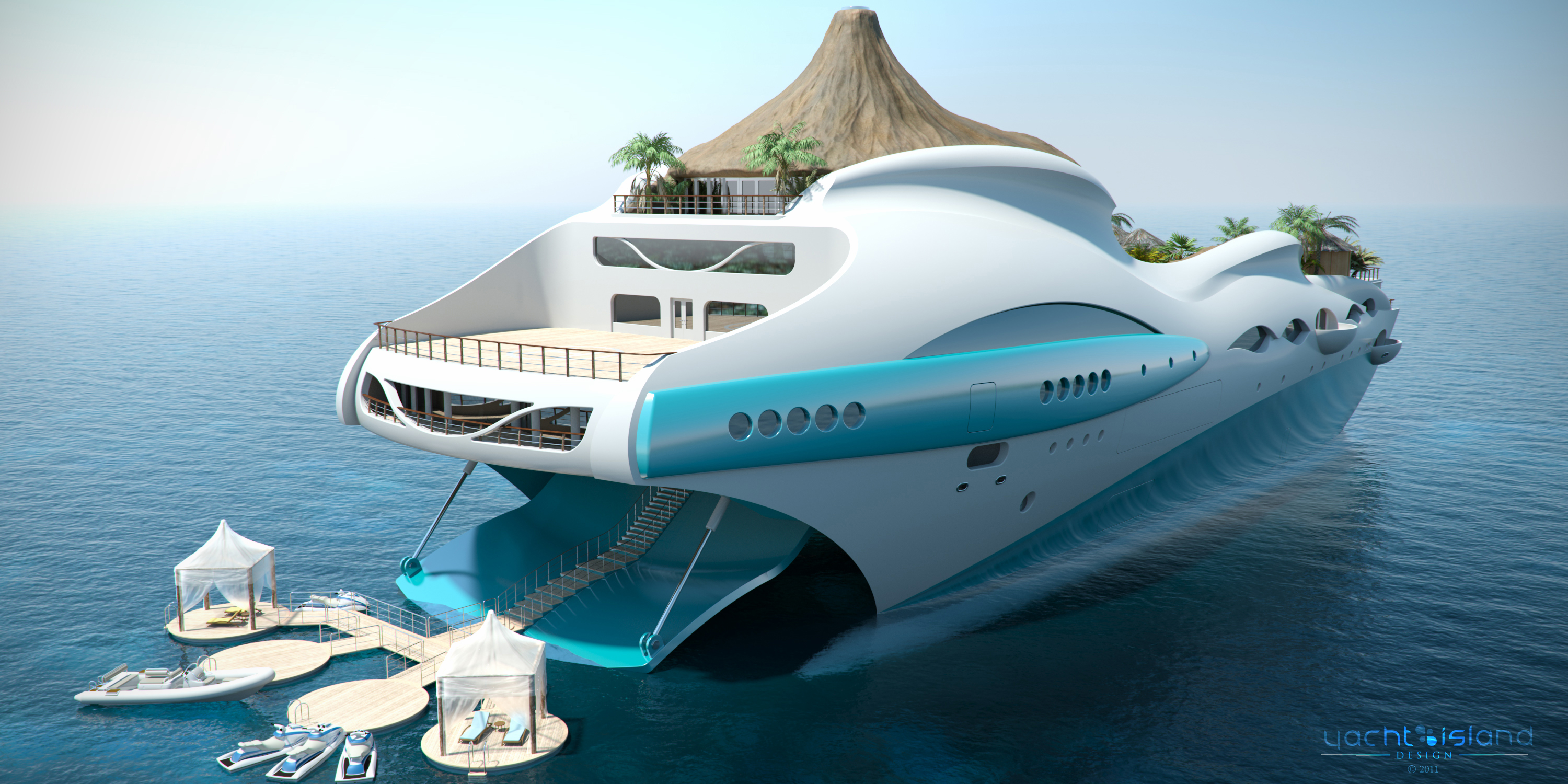 The bridge design incorporates natural elements (including a volcano, which contains the master bedroom) and is organized as a small village. It has a large swimming pool, of course.
The yacht is designed to carry comfortably up to 10 people.
Related news