Yotaphone 2
THE FIRST SMARTPHONE WITH TWO SCREENS
05 December 2014 ·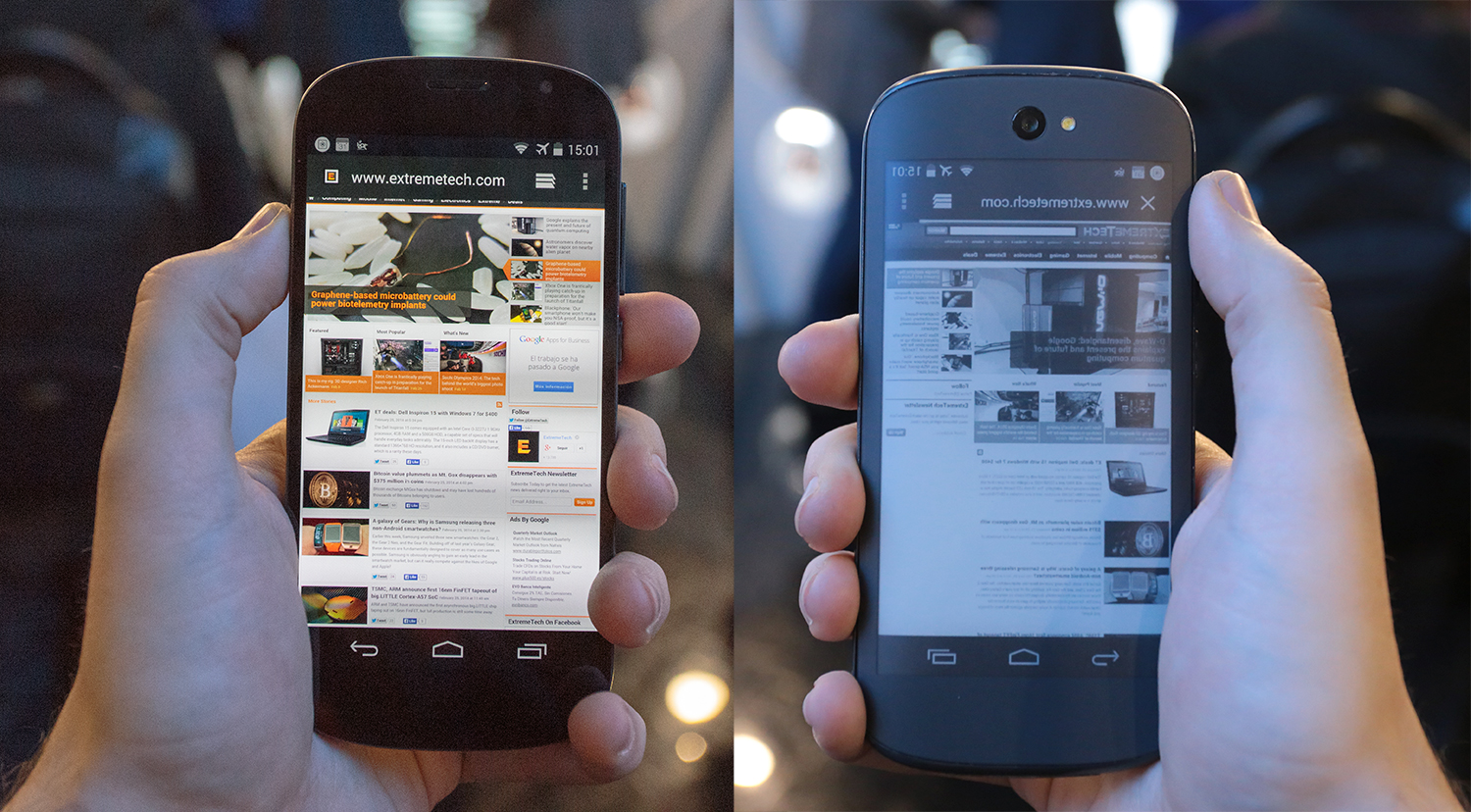 This new smartphone comes from Russia and it is the only phone with two screens.
The first one is a panel OLED seen almost everywhere, but on the back instead of a plastic cover or aluminum there is another screen, with ePaper technology that can replicate most of the functions of the main screen. The second screen helps reducing the battery use making the phone last up to 9 hours. Yotaphone 2 will be soon available in Europe starting from London.
In terms of measures, the first OLED display is a Full HD 5-inch made with Gorilla Glass 3, while the second screen stops at 4.7 inches and the resolution is 960 x 540 pixels. The processor is a Qualcomm Snapdragon quad-core 800 2.2. GHz, 2GB RAM and 32GB of internal memory with Dropbox already installed. The rear camera sensor integrates an 8-megapixel camera with flash LED, and the front has 2 Mp; the operating system is Android 4.4.2 KitKat and, currently, there is no information about the upgrading to 5.0 Lollipop.
Bluetooth, 4G, WiFi and NFC connectivity complete the technology package. The smartphone will be sold in England for 555 pounds, it will not be a cheap phone!
Related news