The most expensive car in the world
WE PRESENT YOU THE LAMBORGHINI VENENO
30 April 2014 ·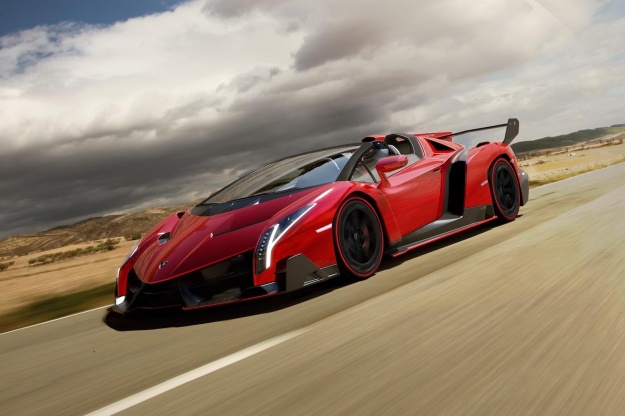 We are talking about a 4milion dollars car. This is the Lamborghini veneno and it is simply jaw-dropping, the car has been built for the 50th anniversary of Lamborghini.
We could agree that this is not the most beautiful supercar ever made but it is truly the coolest. It looks like it came out of a concept drawing but we guarantee it is real.
The name of the car is the Spanish word for "Poison" with naturas aspired V12 which hammers out 750 horsepower. The veneno will bring to 60 in 2.8 seconds, probably faster than sound can leave your body during a terrified scream.
The car has a big wing on the back that keeps the Lamborghini on the road so that the Veneno meets the FAA standards, even though the car looks like to be designed to fly!
Lambo went even further and generated the spyder version of "poison" with a maximum speed of 220 mph. Even the batmobile looks tame in comparison to the Veneno and it probably costs less too.
Do you want one? Of course you do! The only problem is that the car will cost you 4 milion of dollars. All we can do for now is dream about the Veneno to be parked in our garage.
Are you looking for a new car?
Sell your old one with us here
Buy a new car here
If you prefer Motorbikes check here
Related news