Tabata training system: how to lose weight in 4 minutes
THE FAVOURITE TRAINING METHOD OF VICTORIA'S SECRET MODELS
18 September 2014 ·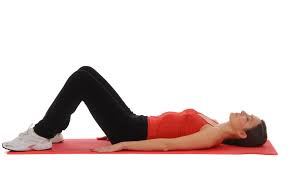 You do not like the gym, you do not have time for it but you'd like to lose weight?
The solution is the Tabata training.
This method of high-intensity exercises for a massive weight loss only lasts 4 minutes. In these 4 minutes you'll do 8 exercises (20 seconds per exercise + 10 seconds rest).
The Tabata system is the favorite training method of Victoria's Secret models and gives you immediate effects.
It's a cheap, fast and effective. On Youtube, you'll find how-to videos. If you're not convinced, you can train at home just by buying some basic sports equipment.
Related news