5 easy rules to follow to sell online
POST YOUR ADS WITH SUCCESS
29 April 2014 ·
To sell online new or used products is always a way to make money for a lot of people, it is a way to get rid of all those objects that we do not use anymore and earn at the same time. Anyway posting and ad on the net can be tricky that's why we would like to give you 5 simple rules to do a good job while posting on Clasf.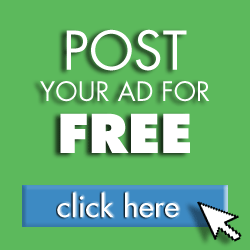 1 Choose a good title: it is important to give a good description of the object that we want to sell. The description must be very accurate to be sure that people surfing the net will be able to find our ad.
2 Upload a picture or a video: selling online does not give you the opportunity to touch the object you want to buy, that's why a picture can make the difference.
3 Make sure to leave ways of conctact: it is a good idea to leave more than one way of contact. Some customers like emails, others prefer to have a phone number. The more ways the customer have to contact you the easier will be to sell the product.
4 Always indicate the price: as you may know, nobody gets intereste in something if they don't know the price!
5 Share you ad on the social networks: we all know how many people use social networks every day. The more you share, the more you reach people. Sharing the ad might make the difference in between selling or not.
Related news