A new helpful tool by Swiftkey
SWIFTKEY SYMBOLS, THE APP THAT SIMPLIFY THE COMMUNICATION THROUGH THE SYMBOLS.
10 December 2015 ·
Swiftkey, the computer service company that has developed one of the most downloaded and used applications for entering text on Android, has announced a new application: Symbols. The software, available in the Play Store of Android and which release is free, is thought mainly for the young people affected by autism and any other communication problem and considering that the 1% of the world population is afflicted with autism, it could become a great importance tool in their everyday life.

Symbols has been created taking advantage of the experience gained from predicting algorithms and correction of the text, but replacing the words with a series of symbols of daily use, hand-drawn to ensure quick access to the right picture at the right time.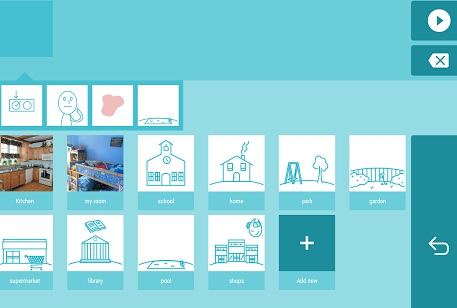 Moreover, users will be able to add new images and split the contents in various categories. It has also been developed the speech-to-text support, so that it is possible to reread the sentences improving the ease of use of the software and facilitating the general learning of the text .

Check for your tablet and smartphone in Clasf!
Related news