Sterling silver necklace earrings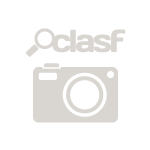 Sterling Silver Necklace + Earrings Set. High Quality, Reasonable Price. Views: 3
Lahore (Punjab)

Designer set in 925 Sterling silver with semi-precious stones.. Set including necklace and earrings, authentic stamped silver, tarnish proof, in excellent condition..
Lahore (Punjab)
Brand Name:JEXXIItem Type:Jewelry SetsFine or Fashion:FashionIncluded Additional Item Description:Necklace Earrings SetsStyle:TrendyOccasion:WeddingShape/pattern:Water DropGender:Women,GirlsJewelry Sets Type:Necklace/EarringsMaterial:Cubic ZirconiaModel Number:Heart Jewelry SetsMetals Type:SilverOccasion:Party,Wedding,Birthday,Anniversary,Gift Views: 8
Gojra (Punjab)

My jewelry is well finished and I have variety of designs in silver jewelry to match your choice. I want to maintain good relationship with customers that is why I focus on quality, design and well after sale service to get customer's trust, and believe to make more customers through customer reference. I also have transparent return back policy. I have following stuffs in silver jewelry with different price range: 1.Rings 2.Earrings 3.Tops 4.Bridal & necklace sets 5.Bangles 6.Lockets & locket sets & more. Feel free to contact me and make an appointment to visit. Please also go through my company page on facebook and like it. www.facebook.com/Glitier
Pakistan

Set including necklace and earrings. Authentic stamped silver. Tarnish proof. In excellent condition.
Lahore (Punjab)

Decent Silver Necklace Set for Formal and Casual Wear 3 Colors Available: Blue, Brown, Purple Rs. 1100/- Each Only Free Delivery and Cash on Delivery in Pakistan Available To Order Call, Whatsapp, Viber or Text us at 03453132112 (GET DISCOUNT ON BULK PURCHASE) Views: 148
Lahore (Punjab)

Decent Silver Necklace Set for Formal and Casual Wear 3 Colors Available: Blue, Brown, Purple Rs. 1100/- Each Only Free Delivery and Cash on Delivery in Pakistan Available To Order Call, Whatsapp, Viber or Text us at 03453132112 (GET DISCOUNT ON BULK PURCHASE) Views: 109
Lahore (Punjab)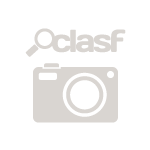 Brand Name:cwwzirconsItem Type:Jewelry SetsFine or Fashion:FashionOccasion:PartyShape/pattern:HeartIncluded Additional Item Description:1 pair earrings, 1 Pcs pendant necklaceStyle:TrendyModel Number:T272Gender:lovers',Women,Girls,UnisexJewelry Sets Type:Necklace/EarringsMetals Type:SilverMaterial:Cubic ZirconiaMetal color:Sterling-silver-jewelryWear For:Wedding / Party / Gift / DailyEarrings Size:2.5 cmNecklace:42-46 cm AdjustableFit For:Mother daughter Jewelry Set GiftDesign From:Famous Brand jewelryItem Type:Sterling Silver Jewelry Set / silver 925 jewelry setMain Stone Material:Cubic Zirconia Simulated Diamond Views: 8
Gojra (Punjab)
---