Qmobile a300 complete box
Top sales list qmobile a300 complete box
Rawalpindi (Punjab)
qmobile a300 with coplete box only handfree misplace not open good condection 2 days betery time Views: 560
See product

Pakistan
Qmobile A300 White Color Full Box Complete Accessories Maximum 1 month use 11 month warrenty remaining OS: Android 4.2 Jelly Bean Dual Sim 1.3Ghz Dual COre Processor 4GB ROM 512MB RAM 5" Screen Size GPRS / Bluetooth / GPS / WiFi / EDGE Dual Camera 5MP Back Camera VGA Front Camera For details and market price visit this link: www.qmobile.com.pk/phone-noir_a300.html Price: Rs. Call/Sms: Box Open - Never Used- Warranty: 11 Months
Rs 11.000
See product

Faisalabad (Punjab)
Qmobile A300 White Color Full Box Complete Accessories Maximum 1 month use 11 month warrenty remaining OS: Android 4.2 Jelly Bean Dual Sim 1.3Ghz Dual COre Processor 4GB ROM 512MB RAM 5" Screen Size GPRS / Bluetooth / GPS / WiFi / EDGE Dual Camera 5MP Back Camera VGA Front Camera For details and market price visit this link: www.qmobile.com.pk/phone-noir_a300.html Price: Rs. Call/Sms:
Rs 11.000
See product

Pakistan
qmobile a300 with complete accessories and box condition is good 9/10 price is final 4300 urgent sale and buyer should have to come my place 0 3 3 6 3 4 1 5 0 0 4
Rs 4.300
See product

Pakistan
Qmobile a300 white clr Awesome condition With complete accesories including box and 3 months warranty No fault in set Everything like new Price /-
Rs 6.800
See product

Lahore (Punjab)
COMPLETE BOX with charger hand free orignal batry and new brand condition mobile large screen 5.0 inch only software or ram issue. Any one who can fix it contact me urgent sale fnf prize no bargain.
Rs 1.500
See product

Pakistan
Dear fellows im selling qmobile noir i9 white colour in excellent condition complete box accessories extra book cover also with it. Warranty card n billi g invoice also available. Only serious buyers plz. Exchange can b with Qmobile Noir i12 or z8 or x900 16gb or voice xtreme x5 or micromax canvas gold a300 or dual sim with 2gb ram.
Rs 8.200
See product

Lahore (Punjab)
Price: Seller Type: An Individual Condition: Used 7 Month Warranty Box With All Original Accessories salam i m selling q mobile A300 with 10/8 lush condition. set with complete Box. plz call only serious buyers. plz no bargaing price is cheap and FnF. so plz no xchange and no silly offers. OS Android 4.2 (Jelly Bean) SIMs Dual SIM CPU 1.3GHz Dual Core ROM/RAM 4GB ROM/512MB RAM Memory Support upto 32GB Size x73.8x10.7 Display 5" FWVGA LCD Display Connectivity Network GSM GPS GPS/AGPS GPRS/EDGE GPRS / EDGE WAP/MMS Yes WLAN Wi-Fi Bluetooth Yes Entertainment Rear Camera 5 Mega Pixel Camera Front Camera VGA Camera 3.5 mm Ear Jack Yes Audio Player Yes Video Player Yes FM Radio Yes Internet Yes MRE Yes Usability Battery mAh Torch --- Call me at: .
Rs 8.000
See product

Karachi (Sindh)
condition front saaf hy. back aur sides rough hy. lekin cover me patah nhi chalta. 5inch display. dual core processor. 5mp camera with flash. 4gb built-in memory.
Rs 4.200
See product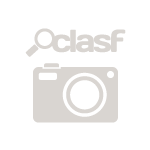 Pakistan
Brand: Gfive Price: 3200 Seller Type: An Individual Condition: Used Replica: No Warranty: No complete accessories box charger datacable handsfree Torch Light Mp3 Player Video player FM Radio Viber Facebook Twitter Ebuddy yahoo messenger 2mega pixel camera 2.8 inch screen new genuine original battery 4days long lasting timing Dual Sim/Dual standby Black Metalik Excellent Condition 9/10 nokia samsung huawei rivo qmobile voice callme calme sony gfive htc iphone lumia lenovo ufone motorola megagate ophone gright club mobile blackberry lg microsoft lg qreach etc Note3 Note4 note 3 note4 a900 galaxy s3 galaxy s4 iphone 3gs iphone 4 iphone4g iphone 4gs iphone 5 iphone 5g iphone 5gs iphone6 iphone 6 plus qmobile haier lg oppo grand gfive huawei nokia x2 s12 i5 s11 g30 x5 v10i a63 s1 x11 a8 rx35 v15 s9 a319 a369 a319i a369i i9i i5i m90 x4 x5 x6 i9 i7 a6 a8 a9 a10 a11 a12 a63 a65 a2 x10 t200 smart1 smart 2 s11 v10 v10i v12 v11 x1 rx35 galaxy star x3 x10 x11 t200 a115 v14 v15 y220 x25 s9 x35 s8 s22 y221 w1 rx50 v22 v20 s33 g6 a290 star pro rx55 v25 y330 y320 i5i x90 x a300 a8i x60 y520 x70 a65 x150 g7 y201D m90 z3 z4 z x3 x11 v15 y220 a319 v10 x25 s8 rx40 v20 g30 smart 1 smart 2 ft 01 ft 02 i6 i5i i8i star core advance x xl Nokia Sony xperia Samsung Mobile Sony QMobile Rivo Mobile Microsoft Mobile Huawei Mobile HTC Mobile VOICE Mobile LG Mobile Apple iphone BlackBerry Club Mobile Oppo Mobile Callme Mobile Lenovo Mobile OPhone Mobile GRight Mobile Haier Mobile G'Five Megagate Motorola Mobile Sony Ericsson
See product
---