Mint condition ladies hand

Karachi (Sindh)
Motorola Turbo 2 for sale in mint condition ladies hand used Black Color sealed set No fault Thank-you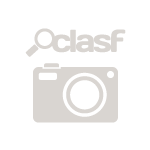 Karachi (Sindh)
Ladies hand used Just set Battery timing is 5 days Sealed set Dual sim Memery card supporred Views: 351

Lahore (Punjab)
htc one v in a mint condition set ladies hand set used carefully location to see near askari 10 jorry pull

Karachi (Sindh)
Lg g2 mint condition 10/10 almost. Used in ladies hand. Working perfectly no fault. No exchange

Lahore (Punjab)
Apple iphone in rs48,999, mint condition, original charger handsfree and box. Ladies hand used.

Pakistan
Dual sim Memory card supported Set charger handsfree and good looking back pouch Vip msg typing smart casing lagai v h for typing Bhot saaf condition h ladies hand used h. 1 month warranty dunga. Location: north nazimabad block n. Price fnf hn.

Pakistan
Brand: Apple iPhone Price: 78999 Seller Type: An Individual Condition: Used Replica: No Warranty: No complete box all acceroies 10/10 no exchnge no foolish offer price is fixed orgnl piks its 64 gb mint condition like brnd new one month ladies hand use place: atrium mall bcoz its save place

Pakistan
Quad core processor 512 ram 4 gb rom Jelly been White colour Abhi last month hi warranty khatam hoi h. All orignal accessories. Exchange only with droid razr 907 & samsung s3. Ladies hand used h Location north nazimabad block n. Serious buyers contact karen. Urgent need h. is fnf.
Karachi (Sindh)
Q mobile A300 Warranty end in 15 oct 2015 Complete saman 3 extra back cover 10/10 mint condition Ladies hand used.. Location near kalapul, nursery.. Views: 287

Pakistan
Brand: LG Price: 24999 Seller Type: An Individual Condition: Used Hello Please add ko pora read kar kay phr agar laina ka mood ho to contact karain. Selling LG G3 LG-D851 Metallic Grey with glass protector in mint condition 10/10 (scratch less) for sale. NO EXCHANGE OFFERS PLEASE Features: Only Kit Scratch less Perfectly working Metallic Grey Ladies hand used Glass Screen protector pasted Demand Only: 24,999 only (Note: Glass screen protector alag say purchase kya hay of around Rs 250/=) Market may 28000 ka hay Please jis ko lainay ka mood ho wohi call / sms karain mujhay urgent sale karna hay ap apni offer text kar dain jis nay bhi maximum aur munasib offer di us ko sale kardunga. Location: Soldier Bazaar #1.

Pakistan
1 White colour 16gb original 3 mint condition 4 Original box as see in pictures box is same of white in colour no like refurbish box have different picture but this have original box imie match 5 Sim jacket imie match all acessory avilable original lg 6 Before 7 months came from Oman and use very carefully still like new 7 No Bargainers and exchangers just cash Ladies hand use 200 OK not open nor repair not refurbished guarantee original and have no crack in base original ki nishani ha ye 8 just one time see thia phone u get that there are 100 phones in pakistan are refurbish and this is original among them Box Open - Never Used - No Warranty

Pakistan
I have brand new Apple iPhone 5 factory Unlocked in 10/10 mint condition not a single dot on the phone plus having a very good battery timing. Phone is used in the hand of ladies so it used with quiet care. 2 days check warranty will be given. Its is only set and charger. Phone is not a refurb one. Now adays in the market I've seen many iPhone 5 that are refurb. So kindly contact me serious buyers only. No chaska party. I have an offer of 20,000 from market shop in singapore plaza. Thank you.
---