House rent jauhar block

Rent: Seller Type: An Individual Bedrooms: 3 Bathrooms: 3 Furnished: Not Furnished Broker Fees: Yes Pets: No gulistane jauhar.block 12 3bedd.d first floor new house.contect:mubeen fahad Call me at: .
Karachi (Sindh)

Brand new house just about to complete in 1 month 3 bed rooms with attached bathrooms 1 drawing room and 1 TV lounge west open house fully furnished house new stylish kitchen in VIP block of jauhar. block 12 jauhar sindh baloch cooperating housing society no load shedding problem luxury house
Pakistan

Bedrooms 6 Bathrooms 4 Square Meters 120 Furnished No Pets Yes Broker Fee Yes 120 yards double story house for rent in gulistane jauhar block 16a 3 bed with attached bath 2 lounge 2 kitchen 2 drawing room car parking roof washing area masjid shops park near contact:
Pakistan

Contact Me Direct Serious Parties OF Families one bed l 10 to 13 thousands 2 bed l 15 to 28 thousands 2 bed dd 18 to 25 thousands 3 bed dd 25 to 35 thousands Note: For Owners (Any Block of Jauhar) Ager Ap Apna Flat Apartment Portion ya Bungalow House Rent Pa Dena Chahtay tu Hum Se Rabta Karain. By Regards Javed Real Estate & Marketing
Karachi (Sindh)

Rent: Seller Type: A Broker Bedrooms: 4 Bathrooms: 4 Total Area: 300 Furnished: Not Furnished Broker Fees: No Pets: No gulistane -ne jauhar block#12 near rado sweets.8 bed d.d independent house.contect:mubeen: Call me at: .
Karachi (Sindh)

Pioneer Pak City, Block -8, Gulistan-e-jouhar) 3 Bed Rooms,Dining Har Room main Attach bath, Har Room main Almari, Fanos, Fency Light, 3 side corner west open, Boundri Wall Groud Floor Rent bht he munasib
Pakistan
Gulistan E Jauhar Block 14 240Yards Ground + 2 3BeD DD Kitchen On Each Floor Total 9Bedrooms With Attached Bath BRAND New BEAUTIFUL HOUSE 24/7 Electricity No Water Problem Rent 1 Lac 30k Contact After Zohar To Visit Neha Yousuf 0.3.1.1.0.1.2.1.1.0.1 Views: 25
Karachi (Sindh)

For Ret 2 Bed D/d rent 18000 Final gul House Block 7 Gulistan E Jauhar Near Safora 2 Portion Available Views: 37
Karachi (Sindh)

Gulistan e Jauhar VIP Block 14,Portion / pent house on 500 yards bungalow 2 beds with tilled bath with dressing, huge living and drawing with American kitchen, huge terrace and balcony, separate car parking and enterance, west open, near main road, only for small families. Contact: 03002163688 Views: 280
Karachi (Sindh)
Gulistan E Jauhar Block 14 600Yards With Huge Garden Of 300Yards 2nD Floor 2BeD Lounge Kitchen Just Like New BEAUTIFUL HOUSE Excellent Tile Flooring American Kitchen 24/7 Electricity No Water Problem Rent 35k Contact After Zohar To Visit Neha Yousuf 0.3.1.1.0.1.2.1.1.0.1 Views: 28
Karachi (Sindh)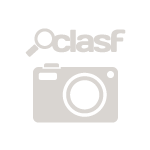 Gulistan E Jauhar Block 3 240Yards Ground Floor 3BeD DD Kitchen BRAND New BEAUTIFUL HOUSE 24/7 Electricity No Water Problem Rent 35k Contact After Zohar To Visit Neha Yousuf 0.3.1.1.0.1.2.1.1.0.1 Views: 26
Karachi (Sindh)

Gulistan E Jauhar Block 12 240Yards 1st Floor 3BeD DD Kitchen BRAND New BEAUTIFUL HOUSE 24/7 Electricity No Water Problem Rent 45k Contact After Zohar To Visit Neha Yousuf 0.3.1.1.0.1.2.1.1.0.1 Views: 23
Karachi (Sindh)
Gulistan E Jauhar Block 14 300Yards with 300Yards Garden 2nD Floor 2BeD Lounge Open Terrace Excellent Tile Flooring American Kitchen Very Maintained Beautiful House 24/7 Electricity 24/7 Sweet Water Rent 35k Contact After Zohar To Visit Neha Yousuf 0.3.1.1.0.1.2.1.1.0.1 Views: 30
Karachi (Sindh)
---