Baby toothbrush u shaped
---
Top sales list baby toothbrush u shaped
Pakistan (All cities)
Kids Electric Toothbrush U Shaped Ultrasonic Automatic Brush with 2 Brush Head 6 Sonic Clean Modes IPX7 Waterproof Unicorn Design Whole Mouth Rechargeable Smart Timer Toothbrushes for Children 2-6 Product Code: BT-15485972 Product weight: 0.50 Pounds Our Price:
See product
Pakistan (All cities)
Features: U shields, silicone toothbrush, baby is special Suggest to change the toothbrush 1 to 2 months Material: Food-grade silicone + PP Color: Blue, pink Age: 2 to 6 years old Size: 9cm long Quantity: 1PCS Package includes: 1 x Baby Toothbrush Note: 1. Due to manual measurement, please allow 1-3 cm error. Please make sure don't mind before bid. 2. Due to the difference between different monitors, the picture may not reflect the actual color of the project. Thank you very much!
Rs 148
See product
Pakistan (All cities)
【U-Shaped Design without Causing Gag Reflex】Our whole mouth kids toothbrush features a unique u-shaped design for 360°Oral Teeth Cleaning. Different from traditional toothbrushes, our toothbrushes will not cause discomfort or gag reflexes, which is a fun way to encourage good oral care habits early on. 【More Effective Gum and Back Teeth Cleaner】Similar to children's oral cavity shape, Our toddler toothbrush age 2-6 can effectively reach back teeth and gum with 360˚comprehensive cleaning tip bristles. Effective teeth cleaning with our u-shaped toothbrush helps kids turn boring toothbrushes into a game. 【Safe and Soft Bristles without Hurting Gums】Our odorless brush head is made of food-grade soft silicone for effective and gentle cleaning, protecting kids' delicate teeth and gums. End the daily brush wars from now on with this u-shaped toothbrush! 【Easy for a small hand to Grip】The thumb grip handle provides comfort and control while brushing, which is easy for kids to grasp. Just swing left and right, tooth stains will be removed easily. Kid-friendly toothbrushes bring fun and a smile to every child. 【Kids Brush on Their Own, Moms Free From Worry】This kid's toothbrush is suitable for sensitive teeth even during tooth replacement. The innovative brush head brings a brand new brushing experience, making brushing easier and more fun for children. Strong teeth make strong kids. It is time to help kids cultivate the habit of brushing teeth independently!
Rs 189
See product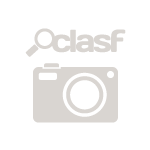 Pakistan (All cities)
Simple tooth brush Design for kids With Beautiful Color, Ensure Its Popularity between Kids. Kids' toothbrush can Effectively Prevent Dental Caries and Let Your Baby Have Good Teeth. Portable And Lightweight toothbrush for kids Easy to Carry to Where You Need. The toothbrush Handle Is Comfortable to Hold and Grip; Kids can Easy to Clean Teeth
Rs 340
See product
Pakistan (All cities)
Useful U-shaped brush head: the soft U-shaped brush head of toothbrush is made of quality silicone, which can brush and clean the teeth in 360 degrees, especially designed for children's tender and sensitive teeth
Rs 300
See product
Pakistan (All cities)
To help support baby neck U-Shaped Pillow is portable and easy to carry anywhere and your baby neck is not stiff anymore It has different colors as it's easy to use and durable Your baby woud love it
Rs 385
See product
Pakistan (All cities)
Description: Item: U-shaped children's toothbrush Gender:Children,kids Color:as the picture Size: 9-12 cm Material: silicone Product features: food-grade material, soft rubber brush head, environmentally friendly and sanitary material, no odor, very bright and tough U-shaped brush head is suitable for children's tooth structure and can be used to clean teeth Cute cartoon appearance 360 degree cleaning Food grade silicone material Use method: Toothpaste shake one-shake Squeeze toothpaste into the groove on both sides Shake the toothpaste before use Left, center, and right on both sides of the brush head Ensure that the extruded foam is uniform Position squeeze musi toothpaste Swing left and right to brush your teeth repeatedly Hygienic cleaning of flushing brush headAfter brushing your teeth, flush your toothbrush to keep it clean Package: 1pc toothbrushProduct type: Baby Toothbrushes
Rs 152
See product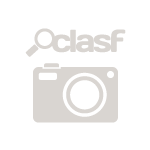 Pakistan (All cities)
U Shaped Toothbrush: 360 Degrees U Shaped Children's Toothbrush. Gender: Children and Kids. Color: As in the Picture, Blue and Pink. Size: Small and Large, 5cm * 9cm and 5cm * 12cm. Material: Silicon. Food-Grade Silicon Material Brush Head. For Kids, Safe and Comfortable brushing experience, it applied the food grade silicon and appropriate soft materials. Shaped Similarly to Children's Teeth, is designed to clean thoroughly a kid's teeth. Our Toothbrush is easy to grip and handle while brushing. U Shaped Brush head is suitable for Children's tooth structure and can be used to clean teeth.
Rs 170
See product
Pakistan (All cities)
The U shape portable feeding pillow is extremely useful when your are breastfedding or when the baby wants to take a nap next you,gentle support for your infant. Very soft and comfortable for both mom and baby. Washable and functional,good gift for your family. Shaped pillow in the middle of the groove design, help baby head shape. Lovely shape,let the baby more like. Material: Cotton+Mesh Size: About 27*45CM Color: gray/blue/pink/coffee Suitable Season: All Season
Rs 499
See product