Antique coin s

Pakistan
Hai I am selling a old and antique coin's collection very old coin's up to 100 years old and antique coin's

Multan (Punjab)
silver coin of East India company during King William.The Hashemite Kingdom of Jordon.Liberty coin since .

Faisalabad (Punjab)
Antique U.S. DOLLARS Silver (chandi) coins good condition. Different years design me available hain. Each coin price rs 3500. Free Home Delivery Service ALL Pakistan
Lahore (Punjab)
I have this islamic coin which is almost 650 years old and a would be a good gift for my Ahle E Tashih brothers and sisters. All the followers of Imam Ali A.S. have a better idea for this unique gift. Hadiya for this is more than which i demanding. Its all about the level of love with Imam A.S. Views: 5

Karachi (Sindh)
Seller Type: An Individual Condition: Used Price: A collection of Antique Coins. Will be sold individually. Prices vary.   Please SMS with your offer and selected coin(s) on .

Karachi (Sindh)
Canada 1977,India1879,1865,1986,1974 Japan1946,Philippine1971,UAE 1989, Saudia Arabia 1392 singapore 1979 price is negotiable only serious buyers contact

Faisalabad (Punjab)
Antique Coins collection good condition. 1.Different countries coins. 2.old Pakistani coins. 3.muglya wqt k coins. 4.Antique Islamic coins. Per piece Coin price rs 1000. 12 adad coins pic,s attechd. Free Home Delivery Service ALL Pakistan

Pakistan
Antiqe Coin 3000 year's Old Seriouse Buyers Can Contact I HAVE 3000 YEARS OLD COIN for sale ONLY ANTIQUE LOVERS AND INTRESTED PEOPLES ARE WELCOME TO GIVE THEIR OFFERS.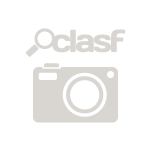 Peshawar (Khyber Pakhtunkhwa)
An old coin form the era of Mughal Empire Kushan's available for sale. Coin is in a very good condition. Price is negotiable. only serious buyers can contact please. Views: 35

Karachi (Sindh)
Waniya's collection of 10 antique and prestigious coins Victoria Empress(India) 1879 1 rupee REPUBLIKA NG PILPINAS (Limampung Sentimos)1971 Singapore 1979 50 cents India 50 paise 1985 japanese coin 1946 Saudia Arabia 1392(Islamic year) UAE 1989 India 1974 50 paise India 1986 10 paise Canada 1977 25 cents Elizabeth II These are the 10 coins. price is negotiable only serious buyers contact. we can send separate pics also.

Peshawar (Khyber Pakhtunkhwa)
Antique coin of ORANGZAIB ALAMGJIR Era 1086. which is clearly mentioned on coin and it's about 11 to 12 Gram Interested buyer can contact only

Hyderabad (Sindh)
Albert Einstein Coin 14 March to 18 April Ye woh Scientific Thy Jinhon Ne Light Bijli Ejaad ki thi Ye boht he Nayab Coin ha Uski Baher Mamaliq me boht Value ha Or ye Coin 135 Years Old hai Antique ha In Good Condition Original Pic's are attached

Pakistan
A knowledgeable book for Coin collectors, Antique collectors Historians and writers. A reference book for Ancient coins collectors with illustrations of unique coins. It's also helpful for treasure hunters.
---