Jewellery Designs has a fabulous women's artificial jewellery collection.We are providing the best quality, latest designs, and charming jewellery products. You can celebrate your events with our best quality products at very affordable rates. We have a big collection of beautiful artificial jewellery, artificial earrings, beautiful rings, bridal necklace sets, and all other jewellery products.
If you really want to know about jewelery design so you have to visit our website regularly. we are working with an aim to satisfy the customers with our quality jewelery products. We are offering a wide range of products that include bracelets, necklace, rings, earrings, and other accessories to complete you style statement. Fee free to contact for Pakistani artificial jewellery.
We totally understand that every person is having its own style statement and every person want to look great. People pay a lot of attention on their clothing and to enhance their look they also select the jewelery according to their own preference.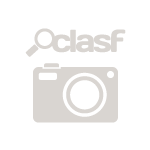 ⟩
Photo 1 / 10